Who knew gardening was so "dangerous". While I have been enjoying my renewed interest in horticulture I had forgotten the perils. It is a good work out so I have had some aches and pains, especially the knee. Most of the damage however has been plant related, go figure.
I don't even know how or when this happened. We were trimming back some large evergreen bushes when I noticed the blood. My legs were also scratched up and I didn't notice those until I was showering and my skin was stinging.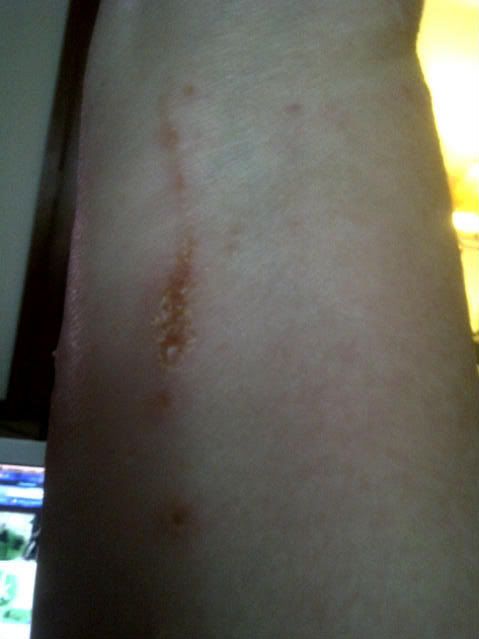 This is worse than it looks. My arm is scabby, oozing and itching like mad crazy. It is poison ivy. It is the scurge of my garden and flourishes in the woods around my house. It is growing in a patch of pachysadra I was transplanting. It is driving me mad. I have bits on my other arm and a few small patches on my face... Joy.
How was your week? What is your scurge?