I went to lunch today with my daughter at my favorite restaurant. It is Haiku on Park Avenue in Worcester, Ma
I started with an X Rated Fusion Martini... just one.
Followed by a "Twister" "white tuna" with scallion, rice in tempura.
I don't remember what this is called but it is seared tuna in a pepper sauce..yummy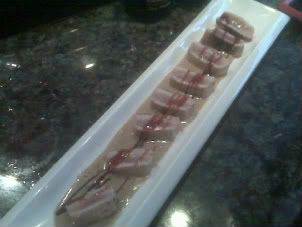 We had Crunchy Lobster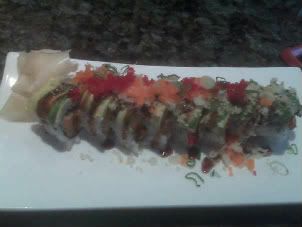 And there is always a freebie from Kenzo. Today the Romeo and Juliet.. shrimp with strawberries.
All I need is a picture of Kenzo who is part of the experience.